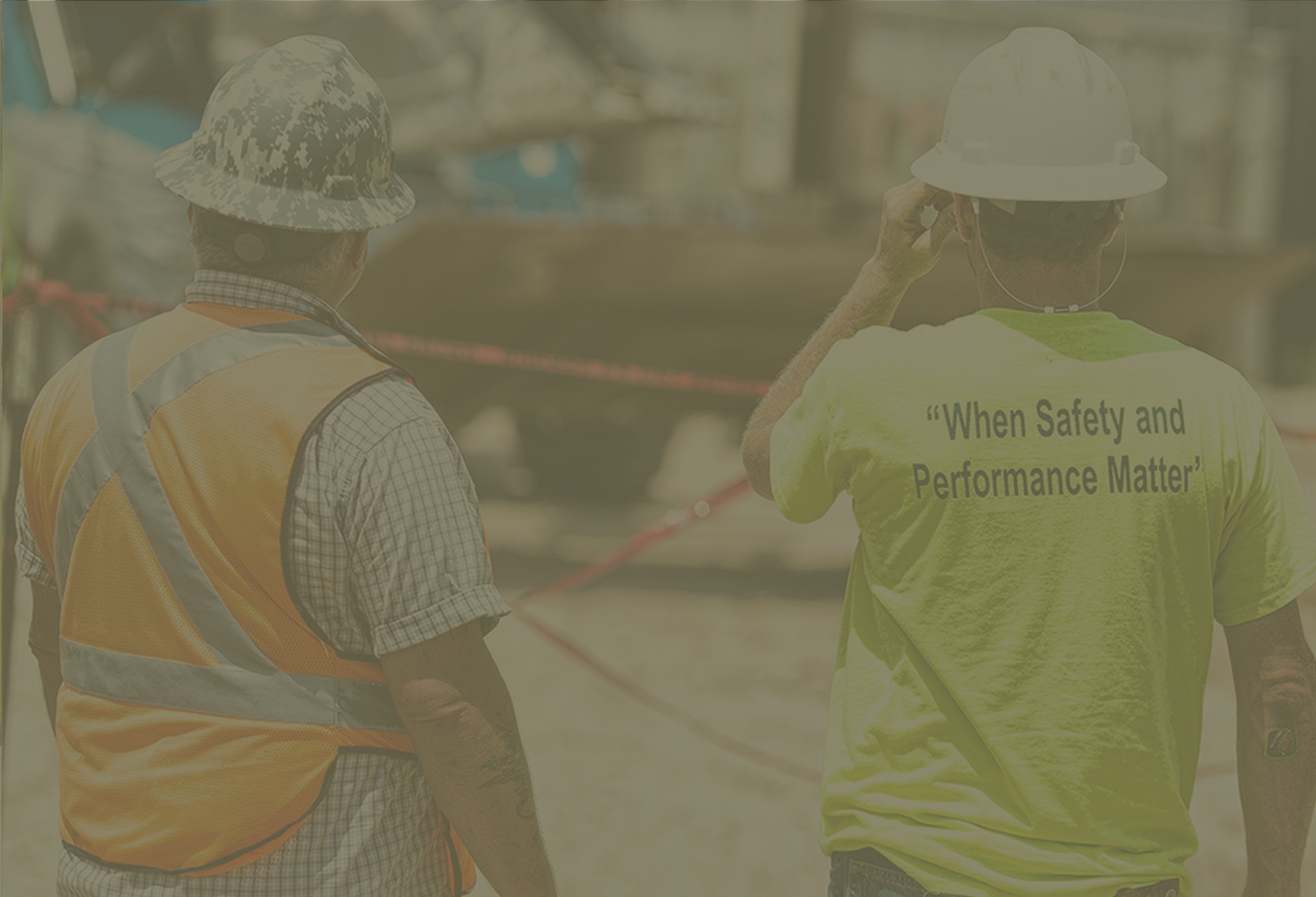 SAFETY MESSAGE FROM THE CEO
The Safety Moment that begins each of our morning site briefings, our conference calls, and our team meetings isn't cliché at GR2. Safety is truly in our DNA.  It's innate to how we do business, it's recognizable by clients and those within our industry, and it's the reason our safety record remains well below industry standard.
GR2's Days Away from Work, Restricted Duty, or Job Transfer (DART) rate is ZERO … our goal.  In fact, GR2's DART rate has been zero for almost a decade, dating back to 2009! But when it comes to safety, we are never satisfied, constantly seeking new and innovative ways to reduce safety incidents through focusing on "leading indicators," proactively avoiding incidences BEFORE they happen, rather than measuring performance on "lagging safety indicators" AFTER the fact.
We use a top-down, bottom-up approach, measuring leading indicators such as hazard identification and mitigation, quarterly instructor-led training, employee audits and observations, reporting of unsafe conditions or activities, near-miss reporting/communication, pre-activity safety meetings, housekeeping, and overall safety commitment participation.
GR2's Health and Safety Policy is grounded in the following beliefs:
Environmental, health and safety (EHS) performance will not be compromised for the sake of other business or client demands.
Concern for employee health and safety will be evident and embedded into all phases of our work by design and through the business decisions that we make.
Each employee is empowered with responsibility for his or her personal health and safety and the health and safety of their fellow employees and subcontractors.
Continuous improvement is a way of life at GR2, and we use feedback and experience to refine and build upon our EHS Culture to ensure continual forward progress.
EHS incidents are preventable; we will strive to ensure that our policies, practices, and decisions are proactive on all accounts.
Management is responsible for ensuring employees have the knowledge, skills, and equipment necessary to protect themselves and others.
We will not be satisfied to simply meet EHS compliance standards.
Every task must be performed with concern for the welfare of our employees, our contractors, our visitors, our clients, and the communities in which we operate.
Protecting the well-being of our employees is a way of life around the clock — both on and off the job.
EnSafe's nucleus is comprised of its outstanding people.  They're the lifeblood of our company (as your people are your company's lifeblood)! With this in mind, I challenge each GR2er to make time each day to reestablish his or her focus on T3 - Thinking Things Through. Don Bradford
President and CEO